Approximately 500 people, rescued from the waters of the Mediterranean Sea by the Romanian border police
The maritime surveillance vessel MAI 1102 belonging to the Romanian Border Police participated in the Joint Operation "THEMIS" 2022 – Italy, organized by the European Agency FRONTEX (European Border Police and Coast Guard Agency ) that took place at the external maritime borders of the EU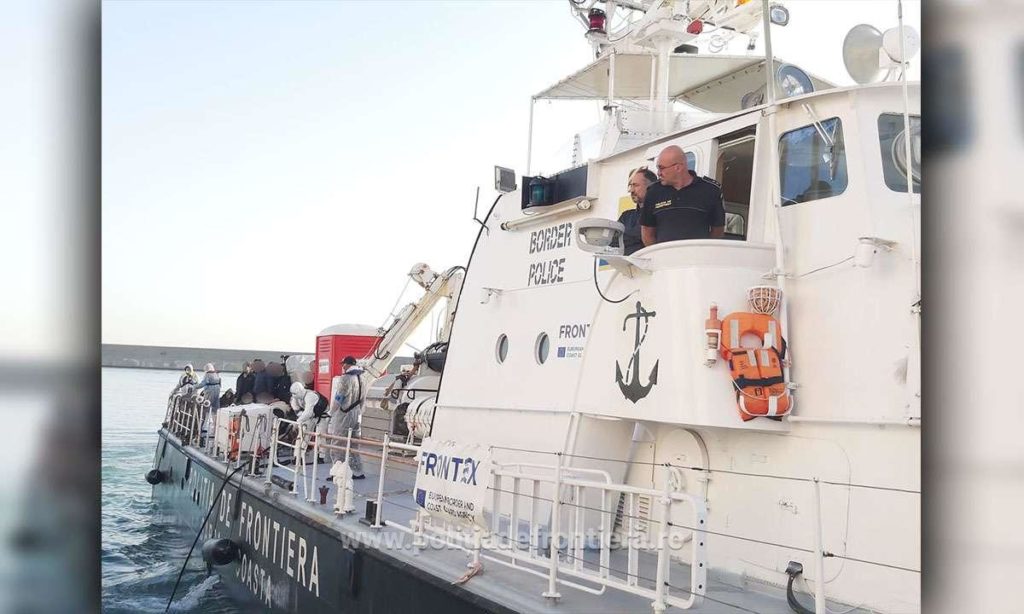 The Romanian Border Police vessel performed individual patrol, surveillance, search and rescue missions in the Mediterranean Sea, at the external maritime border in southern Italy, alongside the police and law enforcement forces of all EU member states participating in the mission.
During the mission, the ship's crew, made up of 28 border police officers, carried out 1,143 hours of patrolling at sea and participated in 6 search and rescue operations at sea. The Romanian border police rescued, transshipped and transported 484 people (men, women and children), of different nationalities, who were in danger on overcrowded and small boats sailing in the Mediterranean Sea and who, later, were taken over to the Italian authorities for the performance of specific formalities.
The main objective of the Joint Operation "THEMIS" was to support the Italian authorities in the surveillance and control of the maritime borders of the European Union, as well as the search and rescue of persons in distress at sea (Search and Rescue) at the external border of the European Union.
The activity is a continuation of the border control operations organized by Frontex, in which the Romanian Border Police made a significant contribution, both in terms of technical means and in terms of numbers, profiles and results obtained by seconded experts, the assessments coming both from the Italian authorities and from the Agency. The operation was financed by Frontex.