Romanian border policemen rescue 108 people in the Mediterranean Sea
Immediately, a SAR ("search and rescue" operation) was launched under the command of the International Coordination Center of the Italian Republic in the territorial waters of this state. The request was answered by the commander of the Coast Guard vessel MAI 1102, on mission within the Joint Maritime Operation "THEMIS 2022" under the auspices of the Frontex Agency. The yacht was quickly identified on radar and visually by the crew.
Throughout the night, October 26/27, 2022, Romanian border police officers together with colleagues on board an Italian Coast Guard ship came to the aid of the people on board the vessel. Following the rescue operation, 108 people were recovered, including 93 men, 7 women and 8 children, coming from Iraq, Iran, Morocco and Egypt.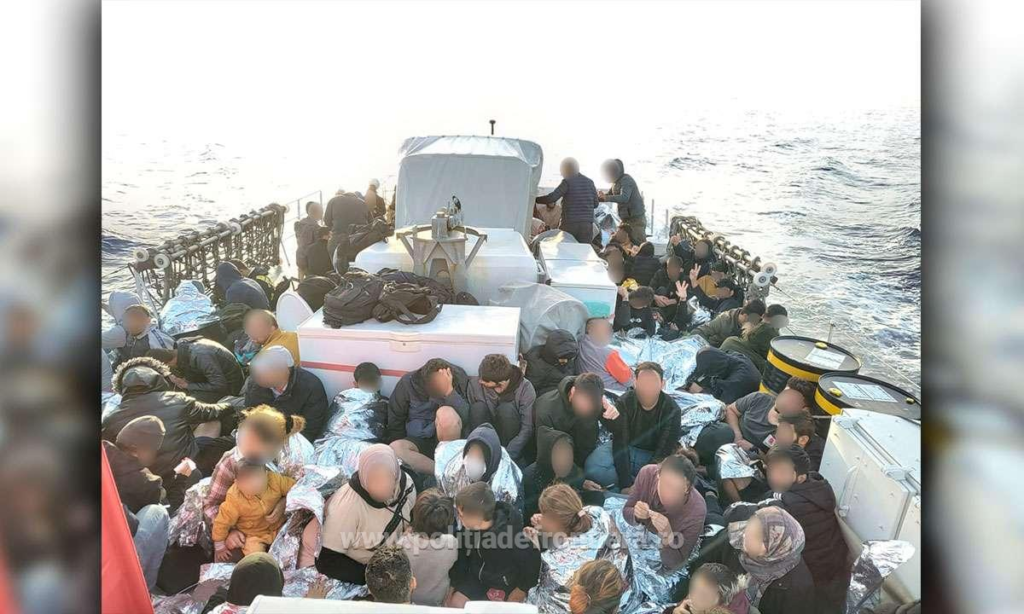 All the persons were transshipped safely on board the maritime patrol vessel MAI 1102 of the PFR and brought to the port of Crotone, where they were taken over by the Italian authorities for temporary accommodation and the initiation of specific procedures in such situations.
Upon completion of the rescue operation, the maritime patrol vessel MAI 1102 resumed its mission within the Frontex operation.
We remind you that the patrol ship of the Romanian Border Police performs individual patrol, surveillance, search and rescue missions in the Mediterranean Sea, and the main objective of the joint maritime operation is to support the Italian authorities in the surveillance and control of the maritime borders of the European Union, as well as to search and rescue of persons in distress at sea (Search and Rescue) at the external border of the European Union.