AFP charges third traveller in two months for allegedly smuggling drugs internally
An Austrian woman who ingested 124 pellets allegedly filled with cocaine before travelling to Australia is the third person charged in the past two months for allegedly importing drugs concealed internally.
It will be alleged the combined weight of the pellets was nearly 1kg of cocaine and the woman, 27, had excreted and re-swallowed eight of the pellets during her travel.
The AFP and Australian Border Force (ABF) are working together to combat the potentially deadly practice and ensure airports are not used by criminal syndicates as drug supply routes.
The agencies have caught and charged three foreign travellers since 28 December, 2022, for allegedly smuggling cocaine concealed internally.
The woman, 27, was the latest charged after ABF officers selected her for a baggage examination when she arrived at Perth International Airport from Europe on 11 February. During the examination, ABF officers noted the presence of certain indicators, which led them to refer the case to the AFP for investigation.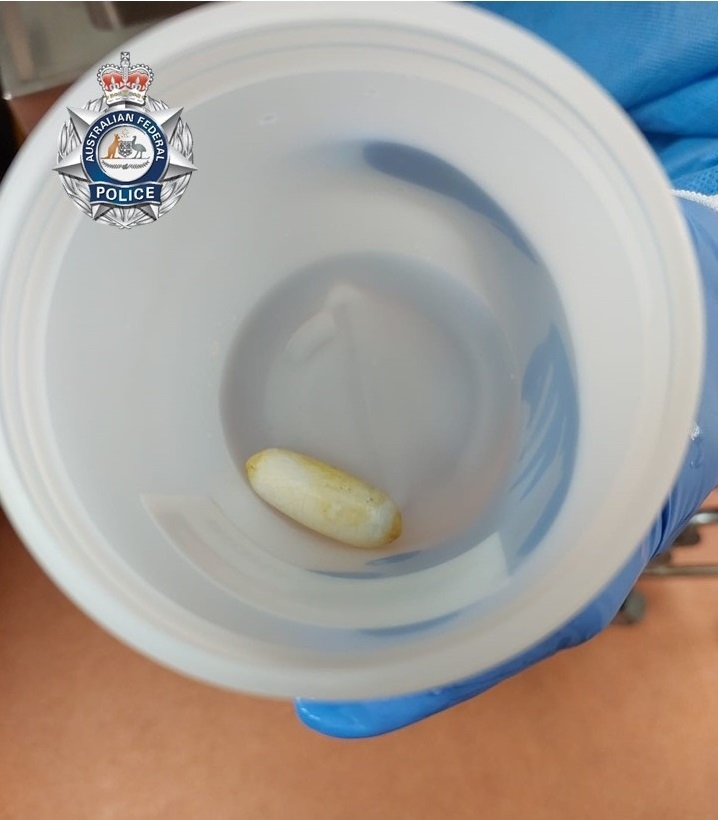 AFP officers escorted the woman to Royal Perth Hospital, where she excreted 124 pellets under medical supervision between 5pm Saturday (11 February) and about 1.30pm Monday (13 February).
She was discharged from hospital after scans confirmed there were no more pellets concealed internally.